In 2016, COPP Montreal launched an engaging design-tip oriented 'Gerflor Canada' Facebook page in English and a separate 'Gerflor Canada Francais' page. The Gerflor Group creates, manufactures, and markets innovative, decorative and eco-responsible solutions for resilient floors. Content for the page focuses on design inspiration and helping consumes make the right flooring decision. The page helps drive traffic to the Gerflor Canada website and to its dealers.
Here are some of the results:
Separate English and French Facebook Exceeds Expectations
Flooring consumers are on a journey and are looking for ideas. COPP Montreal ensured visitors and followers viewed content that could help consumers make the right flooring decision. We believed separate french and english pages would generate more likes and followers, as posts could be kept short and to a single language.
In less than 8 months, Gerflor Canada earned more total likes and followers than five of their key competitors and drove 30% of the traffic to the GeflorCanada.ca website.
Mother's Day Promotion
For Mother's Day 2016, Gerflor Canada offered five bouquets of flowers on both the English and French pages. The next successful promotion was for Mother's Day. Throughout the week of Mother's Day, COPP Montreal did a daily giveaway of a bouquet of flowers so our participants could surprise their mothers for this special day. Every day, we would post the winner's name and encourage other people to participate: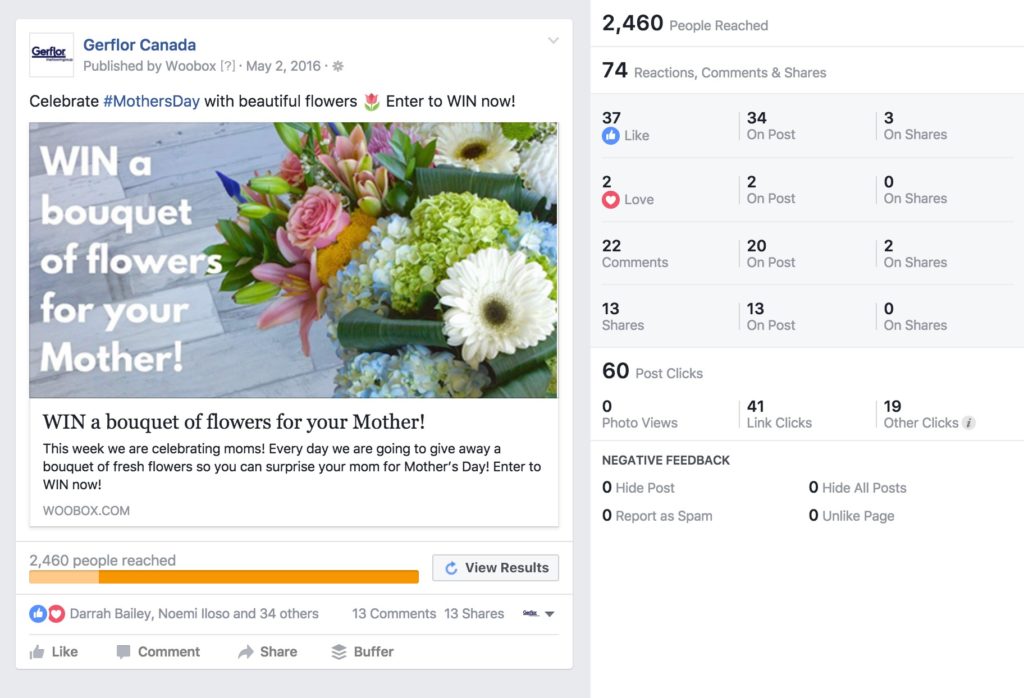 Create The Look With Gerflor
Some of the most successful posts aren't promotions, but everyday content that our followers love. In the Create The Look With Gerflor series we pair beautifully designed room scenes with Gerflor products, to help recreate the look: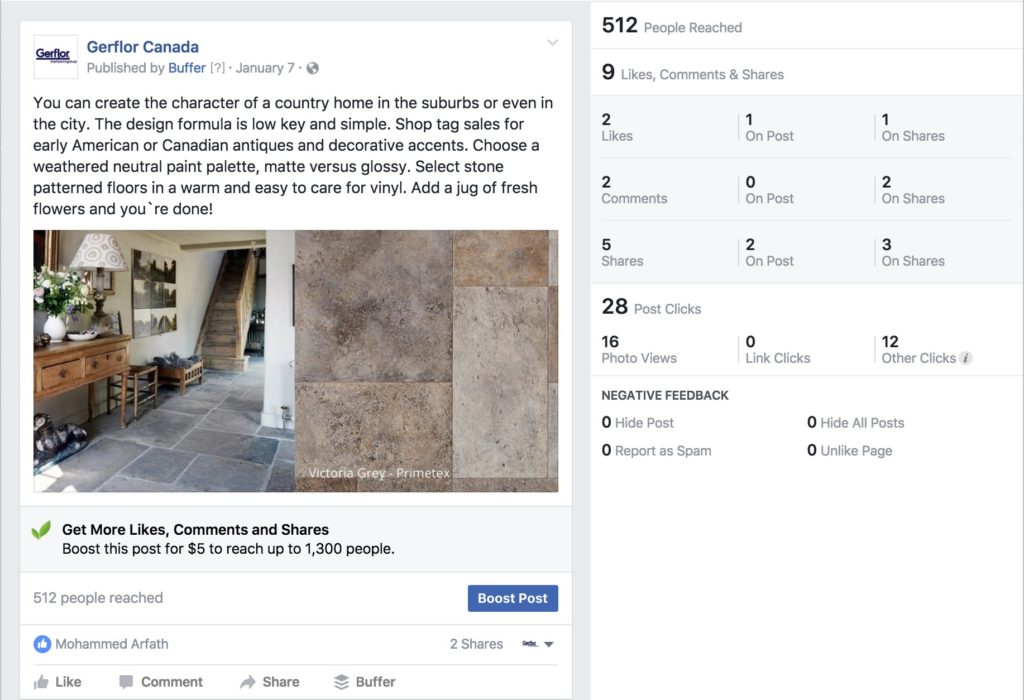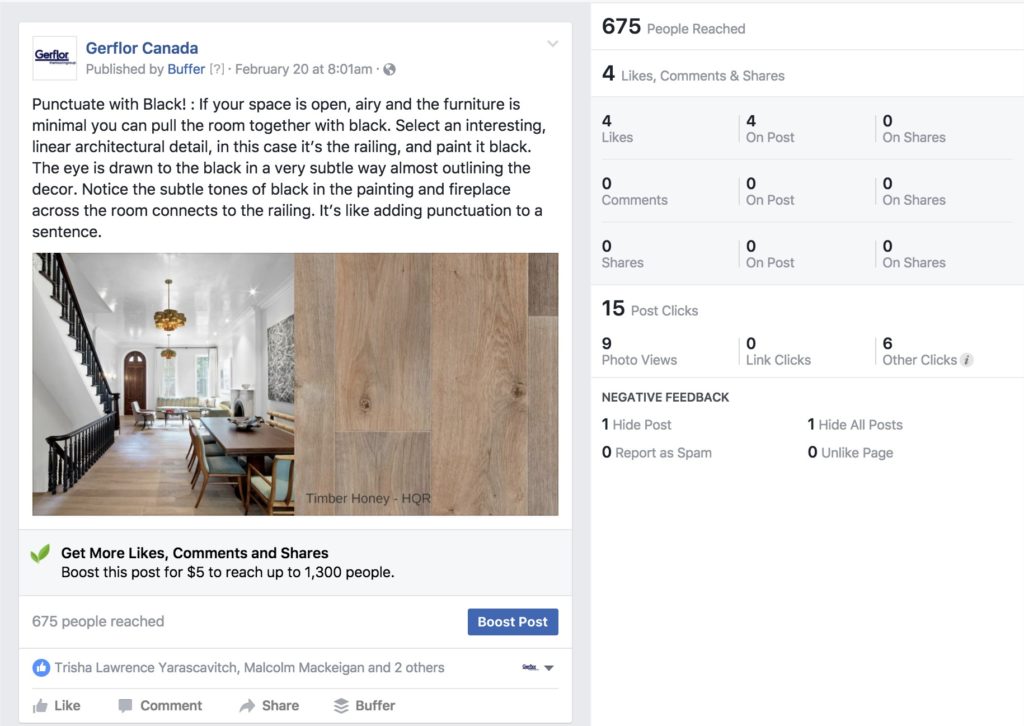 Articles from the Gerflor Canada Website
To drive traffic to the Gerflor Canada website, COPP Montreal creates create meaningful stories (in the form of articles) that engage our audience. Here are a couple of examples: