How We Do It
COPP is a smaller firm, agile and dedicated to your business, for greater control over your timing and budget. And we're large enough to engage strategically, creatively and tactically on every project, with the attention to detail and quality you need in a marketing partner.
Learn and Develop
Great marketing starts with understanding. We start with client goals, brand needs, project parameters and desired outcomes. We research your intended audiences and study the competition, then develop strategies for solving problems with effective design and messaging.
Create
Every choice, from layout to colour to type size and style is created with strategic goals in mind. We present the initial concepts to you and work with you to turn these concepts into comprehensive design direction.
Monitor and Refine
Once the project is completed and/or the campaign launched, we stay monitor results and weigh them against benchmarks developed earlier. From these metrics we can make better decisions on spending, networks, channels and content, adding valuable information to our marketing data, ready for use on the next project.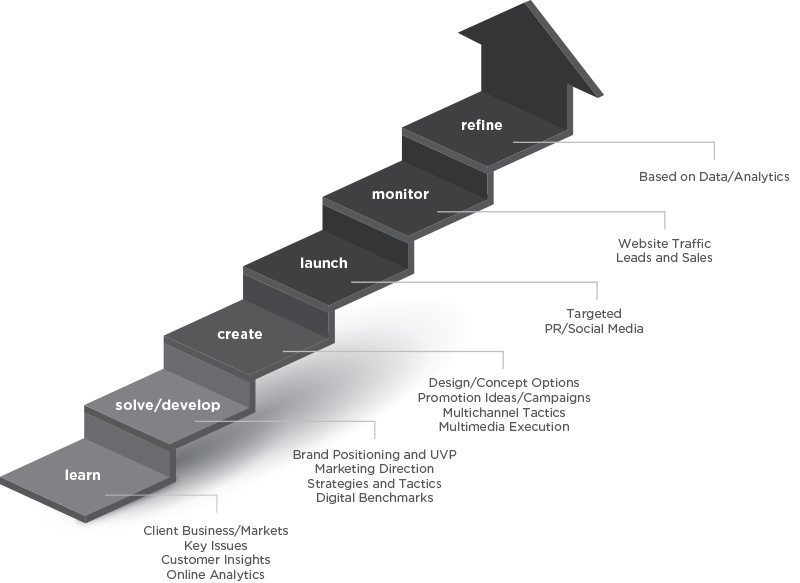 Who We Do It For
We work with a variety of clients to start, grow, and enhance brands for increased leads and sales – with breakthrough creative, digital marketing, video and design. We work hard to create trust as a marketing partner.